Are You Restaurant/Cafe Owner?
---
Create a Digital TasteBud QR-MENU for your Restaurant or Bar. Their mobile is your menu now!Make Your Customers Feel Safe.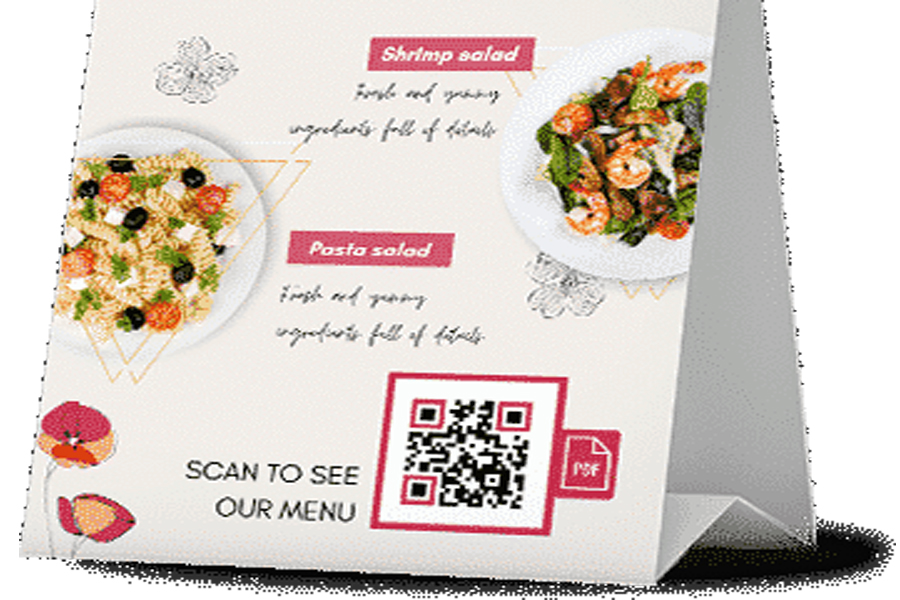 Scan QR code from your phone

Scan or Click on the QR Code to See the Menu Make Your Customers Feel Safe.

Check the menu directly on your smartphone

QR Codes at the Entrance /At table or bar/Beachside & poolside/ Room service.

Make orders, call waiters and much more

QR Code is not the only option to share your Menu Yet digital menu with your customers also on your website, facebook, twitter, whatsapp or by email.
Worried about crafting a wonderful menu that is fitting for your family restaurant?
Worry no more and make use of our TasteBud Digital Restaurant Menu .A product like this guarantees nothing but the simplest and most excellent designs for restaurants Digital Menu that are catered to families of all sizes.
This can be customized with ease to efficiently take care of both your business and personal needs .
#TasteBud allows you to pick and choose services and integrations to add further value to the Restaurant/Hotel/cafes/foodtruck/Bar/Bakries/CloudKitchen/Event stall.
--Make a QR Code Restaurant Digital Menu
--Let your customers scan a QR code and see your menu with their phone.
--Reduce the spread of the Coronavirus by removing physical menus.
--Hundreds of restaurants, cafes and bars are already useing tasbu.com.
--See live analytics for your menu likefor,How many times it's been scanned and when .
--
Hygiene
The boost in cleanliness from a paper menu to a QR menu cannot be overstated.
--
Do you need to update
your menu often? No need to reprint the QR code menu . The QR code is dynamic Menu Updatei n  Real Time
--
QR code marketing campaigns
Dynamic QR Codes Make Your Marketing More Effective .
--
Dynamic QR codes
put your business right into your Client's pocket. You can track and measure dynamic QR code statistics .
--
Printing and Paper Costs
A single paper menu, uncoated and in black and white, costs about 50 cents.
--
Environmentally Friendly
The fact that every single guest that touches your menu necessitates that menu's disposal is not good for a restaurant's carbon footprint.
--
Menus change a lot
. and you may have multiple types of menus. Whether that's your strategy or you're running out of ingredients, themenus are dynamic.
-- Tired of paying heavy commission to Aggregators?
Take Control
of your home delivery business No Revenue Share, No Commission
--
share your digital menu
in a QR Code with your customers .To give your guests the ultimate dining experience!
--TasteBud is the #1 Digital QR Menu  that helps increase your revenue by digitizing the dining, delivery & pick-up experience.
--Innovative  Restaurant Menu Design and Easily Editable without reprinting of QR Code.
-Share Discount coupons with the ones you love
-Old is Gold Frequent Foodies
Pre gesture Help your regular customers by providing convenient service at your restaurant.
-Whats Today's Specials
Easily showcase your menu & Daily Specials . A smarter way for your customers to place their order. Decrease waiting time and increase average order values . TasteBud comes with an inbuilt recommendation engine to suggest customers with combos or add-ons
-Dozens of Integrations Zero code.
Your options with TasteBud are limitless! Easily add TasteBud to any webpage or use our API for a custom integration for many more plugins and installation guideline, check the repository on API section.
-Online Aggregators
Manage all food delivery platforms right from your TasteBud . No more managing different dashboards and double punching of bills!
-Online Identity
Branding your business is a must. Make your mark online! Get your restaurant's Widget, Integrate with your Existing Or Newbies Webpage take online orders and inquiries and boost your sales and out-reach.
-Online Ordering Widget
Allow your customers to place orders on your own website, enticing them with offers without having to rely on online aggregators. Allow your customers to order directly from your own website without paying commissions to aggregators.
-Notification
Promote festive offers Or What New Updates . Reach out to your customer with customized Notification and Online Digital Id.
-In-depth Analysis & Reports
Take charge of your operations with actionable reports.
-Customer Relationship Management
Gain insights into your customers and give them a personalized dining experience.
-Taxes & Discounts Automation
GST Complaint (item-wise) Billing & Discount Customization.
-Bill
Split bills by amount, percentages, items or groupings and give your customers a bill format they demand.
-Combo and Offer Price
Create attractive combo-prices for your customers' favorite meals and add-ons to drive higher-order values.
-Live Order
Get customer orders with exact details or add-ons. Churn out items with speed and accuracy.Keep a track of all current orders and allow your customers to pick-up their order  .Progress Step Like Food Preparation time /Chef as well waiter name Give Human 2 Human (H2H )Interface .
-Order
Keep a track of all  orders and allow Team for Cross marketing  .
-Menu
Customization and branding Design your own  menu with Image (Download and Use Print Template)
-Menu Variation
Item variations, add-ons and special instructions allow customers to order items made for their liking.
-Works Easily on all OS
Doesn't matter what computer,laptop or tablet you use. Our software is compatible with all.No need of an app installed on your phone;
-ERP
Be it accounting TasteBud is integrated with ERPs like TALLY , SAP, Tax master and many more to help you run your business efficiently.No need to re-enter all data in ERP separately.
-Call A waiter
A smart device to alert your staff with the needs of your guests. Just press a button to call for food/ menu/ bill payment. The waiter calling device enables customers to convey their request to the wait staff without calling them or shouting.
-Payment  Integration Solutions For Your Restaurant Digital QR Menu
TasteBud is integrated with all the popular payment methods to ensure ease in business and customer satisfaction. Never turn away a customer short of cash again!Quick and easy digital payment acceptance as well Cash Counter for your guests and gets them their bill without any human intervention.
 -ai flagship
Serve your guests to a futuristic experience while giving your staff a break.TasteBud has developed a flagship AI powered food-service robot that serves .
-Rewards
Rewards and offers are the best way to win over your guests and keep them coming back. Retain customers and grow your presence with attractive loyalty programs to choose from.
-Customer Log
Know your guests better with automated Customer Log management on TasteBud interface.
-Review
Know your customers and gather quick feedback on what people think about your restaurant. Gather quick and actionable insights into your brand's market and consumer-perception.
-PickUp services
No more confusion on online order pick-ups. Detailed Time/Date Recieved From customer. Guest also get perfact navigation and Scheduale .
-Home Delivery
Made to ease the food-delivery process  shows the order status to all delivery executives waiting to pick up the order.and get pre notification with the name of delivery boy
-Dining
Customers can scan a simple QR code, select items from the digital menu, finalize their order and complete payment, all without human contact while the order would directly land in the kitchen.
Whats Extra-------------
1. Customization and branding Design your own QR Code menu with logo(Download and Use Print Template)
2.Multi Language and Currency
3.Save Time and Money
4.Fast And Easy
5.Anytime and Anywhere
6.Hear Your Customer
7.Flexible Restaurant Setting (Like View Only , View and Order or/and Order with payment)
8.Fix Your food Delivery Status (like Dining , Take way , Home Delivery OR/AND All)
9.Call On waiter
10. Many More............
-Subscription Plan A plan to suit your needs.You can start with Sunrise and scaleUp when ever you want !1.SunRise  2. SunAroma 3. FullMoon
--Still worries send your Menu (pdf/word File ) We will Create Your Digital QR Menu on your Behalf !
--Simple Steps Free Signup , Fill all Restaurant Detail along with Setting(Like Minimum Order Value Dining/Home Dilivery /Takeway anyone or all of them) . Create Menu Under categories (like dinner/Breakfast/Lunch...)
-Download QR Code print (also use Print Template ) & Place QR Code at Dining table or share at all favirout Social media platform ! That's It.
Their mobile is your menu now!
-- Scan the QR code on the  Middle (or below) with your phone's camera app to live preview (Only Demo Purpose ) www.tasbu.com
A great Meal starts with the menu
Let us help you with the task! https://tasbu.com